Summer is the peak season of water use. Water is needed for bathing, washing clothes and pots, and most importantly, we also need drinking water. Water plays an indispensable role in our life, but is the tap water in your home really safe? Since the 1990s,the drinking water project has not been fully constructed; the water pipe network is seriously substandard; the water quality treatment of the water plant is also seriously out of touch with the actual needs; the pollution of drinking water sources has increased; and by 2020, it is estimated that 410 billion yuan will be invested to solve the problem of drinking water safety ; Urban drinking water is expected to achieve stable compliance in 2020; this is the most realistic data!
We once said that there are more households installing water purifiers in cities and towns than in cities; this is one of the most important reasons; because drinking water problems have seriously affected our daily work and life! Coupled with the serious pollution of groundwater, unsafe drinking water has become a problem that needs our attention urgently;
According to data from the Ministry of Environmental Protection:
A city in my country has serious groundwater pollution; 57% of groundwater monitoring is poor or extremely poor; nearly 200 million people cannot drink water that meets the standards; does this also mean that our drinking water is actually not that safe?
Every time I see these filter elements, I am glad that all these things did not enter the body; otherwise, how much pain would we have to suffer? We have to be careful with our drinking water safety! CCTV has said so, does it mean that this problem is serious? It is the same as the washing machine, refrigerator, range hood, and gas stove in your home. The water purifier was born to make your life more convenient and safer; the water purifier is a necessary water purification device for the family.
Intercept harmful substances, output clean and safe drinking water; protect the health of you and your family.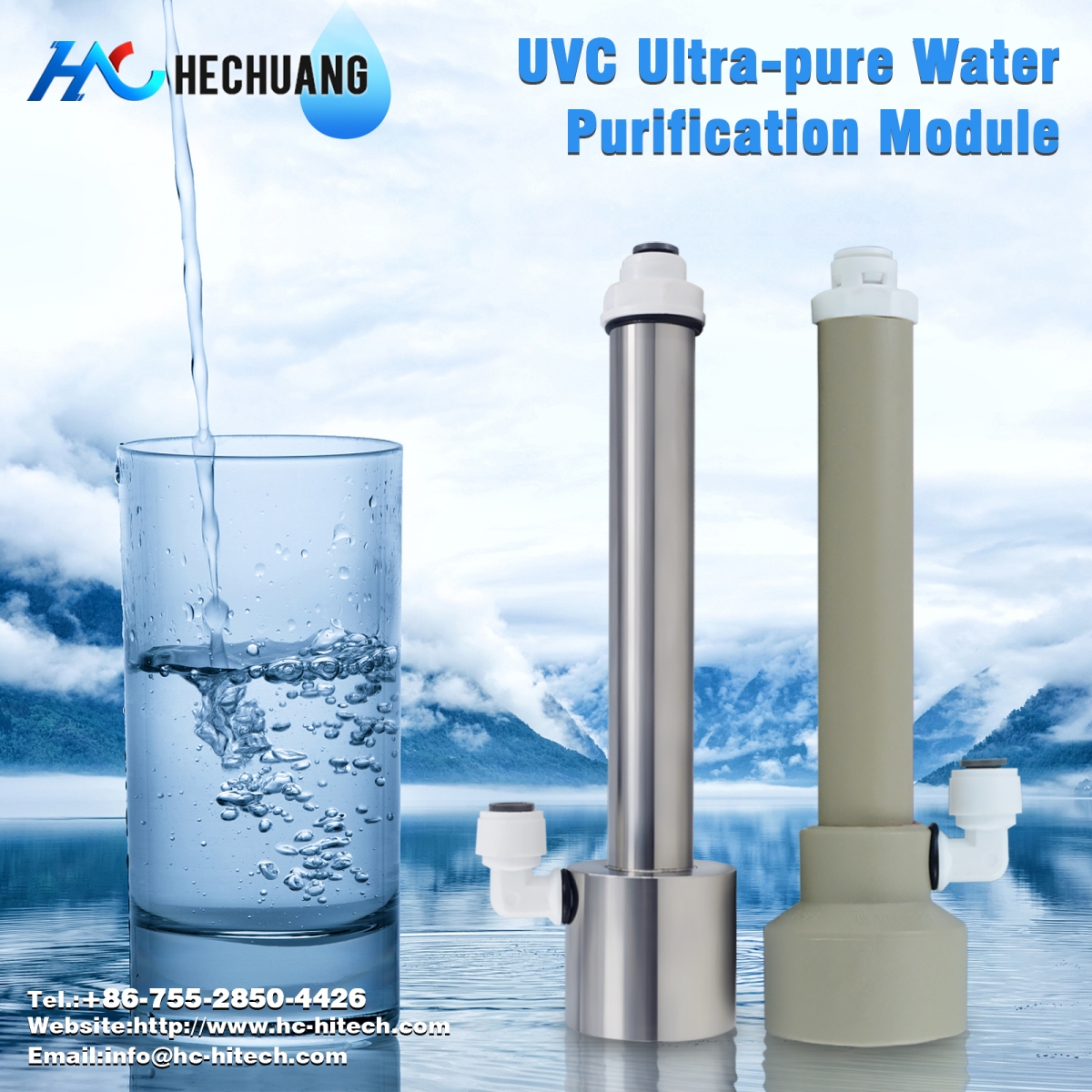 For more information, inquiries or to book an interview please Contact:
Shenzhen Hechuang Hitech CO., LTD.  
info@hc-hitech.com
Toll Free +86-755 2850 4426
Shenzhen Hechuang Hitech CO., LTD. is a National High-tech Enterprise, which has won a number of invention patent technology awards. We focuses on the Research, Development, Production and Application of UVC-LED Technology. It adopts innovative technologies of revolutionary optics and fluid science, which can kill bacteria and viruses in 0.2 seconds, with a killing rate of 99.9999%. Hechuang Hitech provides safer, more efficient and more humanized sterilization module design for Water Air and Surface Disinfection products.