Innest – UVC Water Disinfection Purifier
Innest is a groundbreaking product that disinfects the flow fluid water by UVC light generated from intergrated LEDs chip in 0.02 second. The disinfection rate is as high as 99.999%.The technology is only active when the water is turned on, making it highly energy-efficient. The product is completely free of mercury.
It is also maintenance-free as there is no need for annual lamp replacement.
The UVC light effectively kills and reduces bacteria (legionella), viruses and protozoa.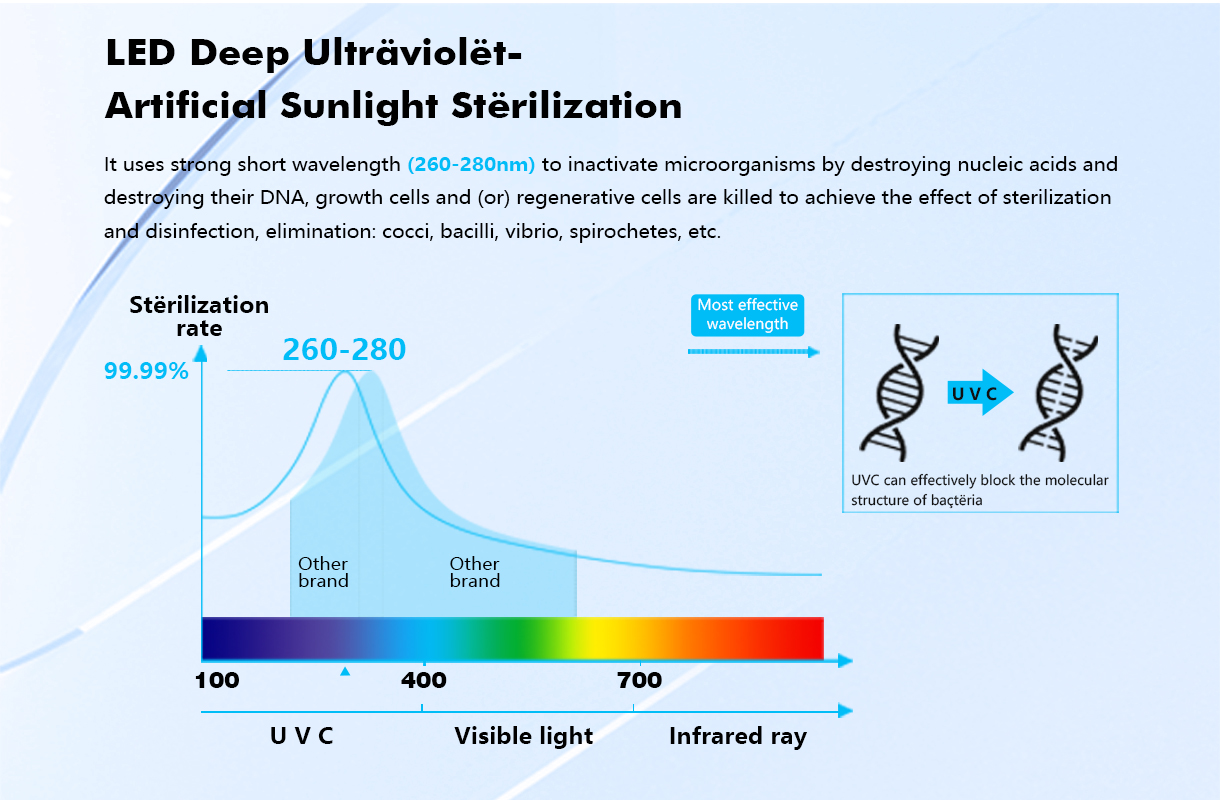 Public facilities – Innest for kitchen and basin mixers
The unit is installed vertically on the mixer's cold water connection. To guarantee safe, disinfected water, we recommend the use of taps that are only designed for cold water. Wall bracket available as accessory.
Public facilities – Watersprint for showers
The unit is installed vertically on the shower mixer's outlet (mixed) water connection.
The electrical supply cable is installed in a recessed tube or cable trunking/tube. Clear status indication on the unit.
Private wells
There may be many activities and circumstances in the vicinity of your well that affect the water quality in the well, such as waste water infiltration, sewer pipe leakage, agriculture or manure storage.
Installing a UV LED unit ensures that the water is safe for drinking and food preparation.
For more information, inquiries or to book an interview please Contact:
Shenzhen Hechuang Hitech CO., LTD.  
info@hc-hitech.com
Toll Free +86-755 2850 4426
Shenzhen Hechuang Hitech CO., LTD. is a National High-tech Enterprise, which has won a number of invention patent technology awards. We focuses on the Research, Development, Production and Application of UVC-LED Technology. It adopts innovative technologies of revolutionary optics and fluid science, which can kill bacteria and viruses in 0.2 seconds, with a killing rate of 99.9999%. Hechuang Hitech provides safer, more efficient and more humanized sterilization module design for Water Air and Surface Disinfection products.
For more information visit www.hc-hitech.com