Everyone knows that the water purifier is only a link in the user's water chain in the actual use process. After the raw water is purified by the water purifier,
It needs to go through the conveying pipeline and the faucet reaches the user. Due to the residual water in the pipeline and the faucet and the bacteria transmitted from the air, the bacteria detection of drinking water is not up to standard, and this phenomenon is often caused by manufacturers and end users ignored. In addition, after the water purifier has been placed for a long time or used for a long time, the filter element itself has accumulated a lot of pollution sources. will the water purification effect of cleanliness decrease? When the water purifier fails or has an abnormality, the filtration function declines or fails. What can be used to ensure the safety of water for customers? It is necessary for us to add additional sterilization measures in addition to the traditional filtration and purification methods to maximize user water hygiene.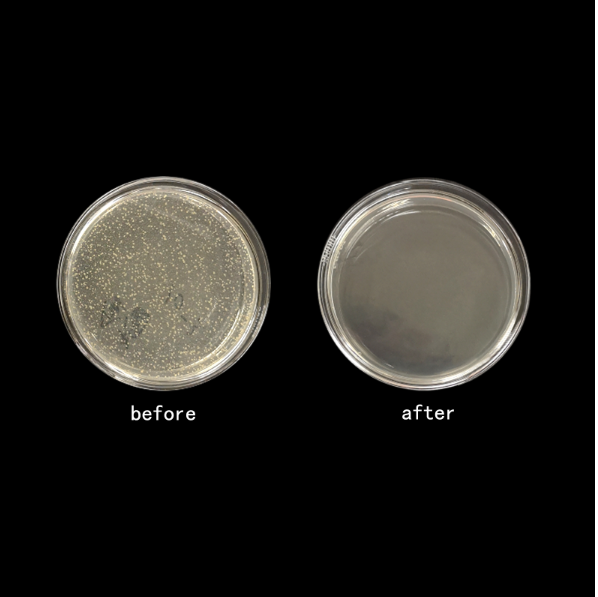 The fluid disinfection module technology adopted by Shenzhen Hechuang Technology Co., Ltd. is fully combined with the water purifier, and the disinfection effect is shown in the figure above, which can effectively solve the shortcomings of water purifiers on disinfection detection and ensure safe water for users.
For more information, inquiries or to book an interview please Contact:
Shenzhen Hechuang Hitech CO., LTD.  
info@hc-hitech.com
Toll Free +86-755 2850 4426
Shenzhen Hechuang Hitech CO., LTD. is a National High-tech Enterprise, which has won a number of invention patent technology awards. We focuses on the Research, Development, Production and Application of UVC-LED Technology. It adopts innovative technologies of revolutionary optics and fluid science, which can kill bacteria and viruses in 0.2 seconds, with a killing rate of 99.9999%. Hechuang Hitech provides safer, more efficient and more humanized sterilization module design for Air, Water and Surface Disinfection products.
For more information visit www.hc-hitech.com