Company News | 2022/07/27
The application of the third generation UVC technology in water sterilization
The Advnaed Brand-new Third Generation UVC-LED Sterilization Module combined with optics and fluid dynamics Tech., creates a controlled environment that matches the water flow speed and UV radiation. The UV LED and optical integration module transfer high-intensity UV energy to the flowing water. The strong UV energy can directly inactivate viruses and bacteria in the water, providing unparalleled high-efficiency sterilization effect. The fluid activation system extends the service life of the product. Chemical free technology provides manufacturers with sustainable solutions to comply with the United Nations Convention on mercury free water and will phase out traditional UV lamps in the near future.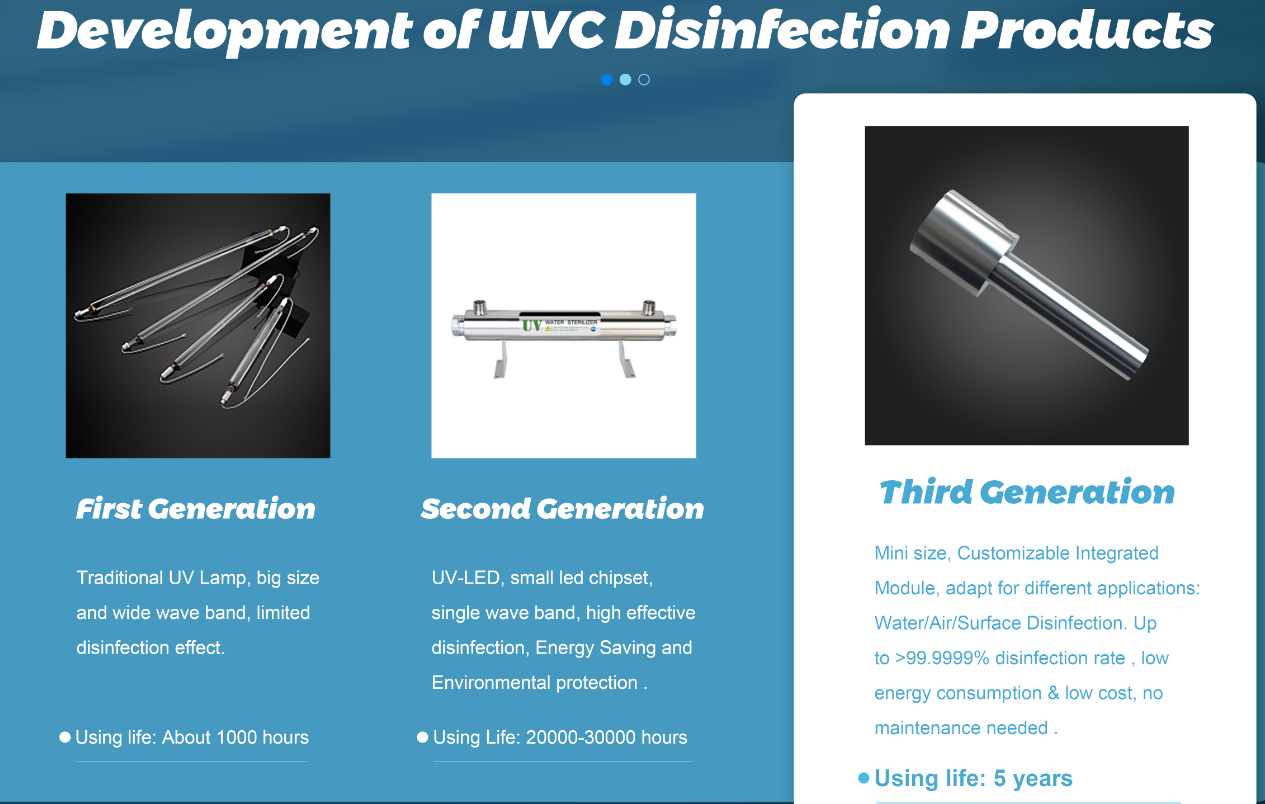 For more details,Welcome to visit our Youtube:
Pure water, Live better!
For more information, inquiries or to book an interview please Contact:
Shenzhen Hechuang Hitech CO., LTD.  
info@hc-hitech.com
Toll Free +86-755 2850 4426
Shenzhen Hechuang Hitech CO., LTD. is a National High-tech Enterprise, which has won a number of invention patent technology awards. We focuses on the Research, Development, Production and Application of UVC-LED Technology. It adopts innovative technologies of revolutionary optics and fluid science, which can kill bacteria and viruses in 0.2 seconds, with a killing rate of 99.9999%. Hechuang Hitech provides safer, more efficient and more humanized sterilization module design for Water Air and Surface Disinfection products.
For more information visit www.hc-hitech.com