HC Hitech - Experts in UVC Water Disinfection area is thrilled to report that our participation at the Aquatech Amsterdam 2023 was a great success. The exhibition, which was held at Europaplein, 1078 GZ Amsterdam Netherlands from 06.11.2023 to 09.11.2023, provided us with an incredible opportunity to connect with customers and display our latest UVC Water Purifier.
As a UVC water disinfection company in China, we believe that our UVC Water Purifier will help those who lack of clean drinking water.That's why we were delighted to have the chance to showcase our latest UVC Water Purifier at the exhibition. Our team of experts was on hand to answer questions and provide advice, and we were particularly excited to have our three gorgeous ladies in attendance.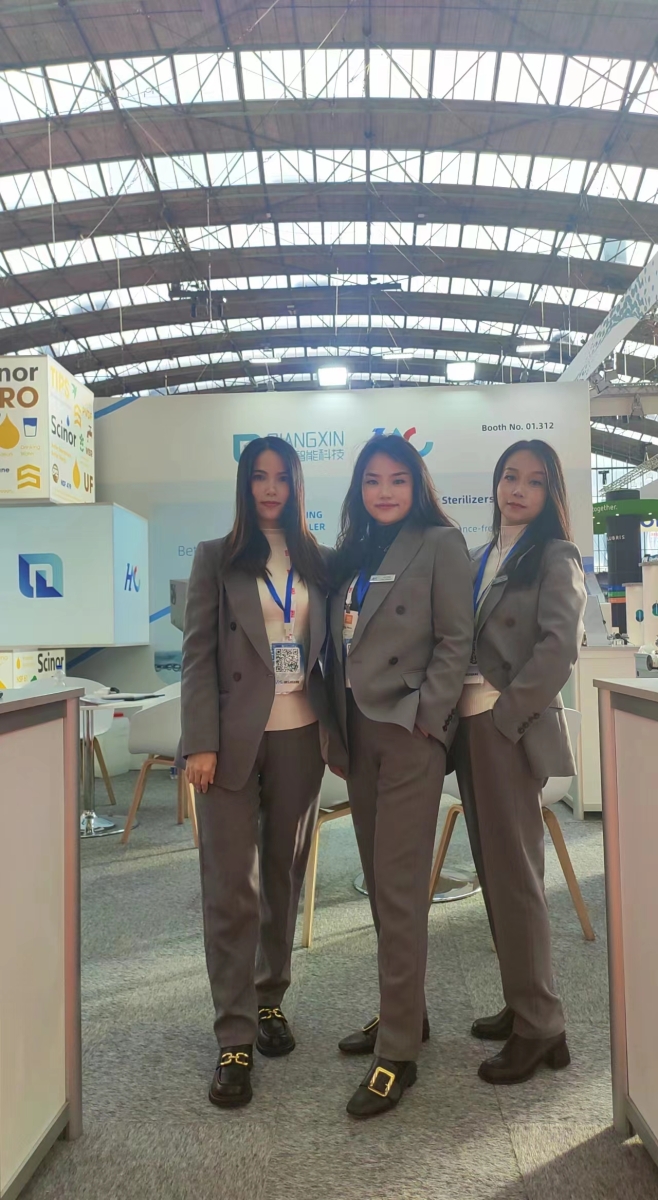 We were thrilled by the turnout at the exhibition, which attracted over 20,000 water experts and featured over 800 exhibitors from around the world. It was an excellent opportunity for us to connect with customers and industry peers and to showcase our latest product. We received a great deal of interest in our product.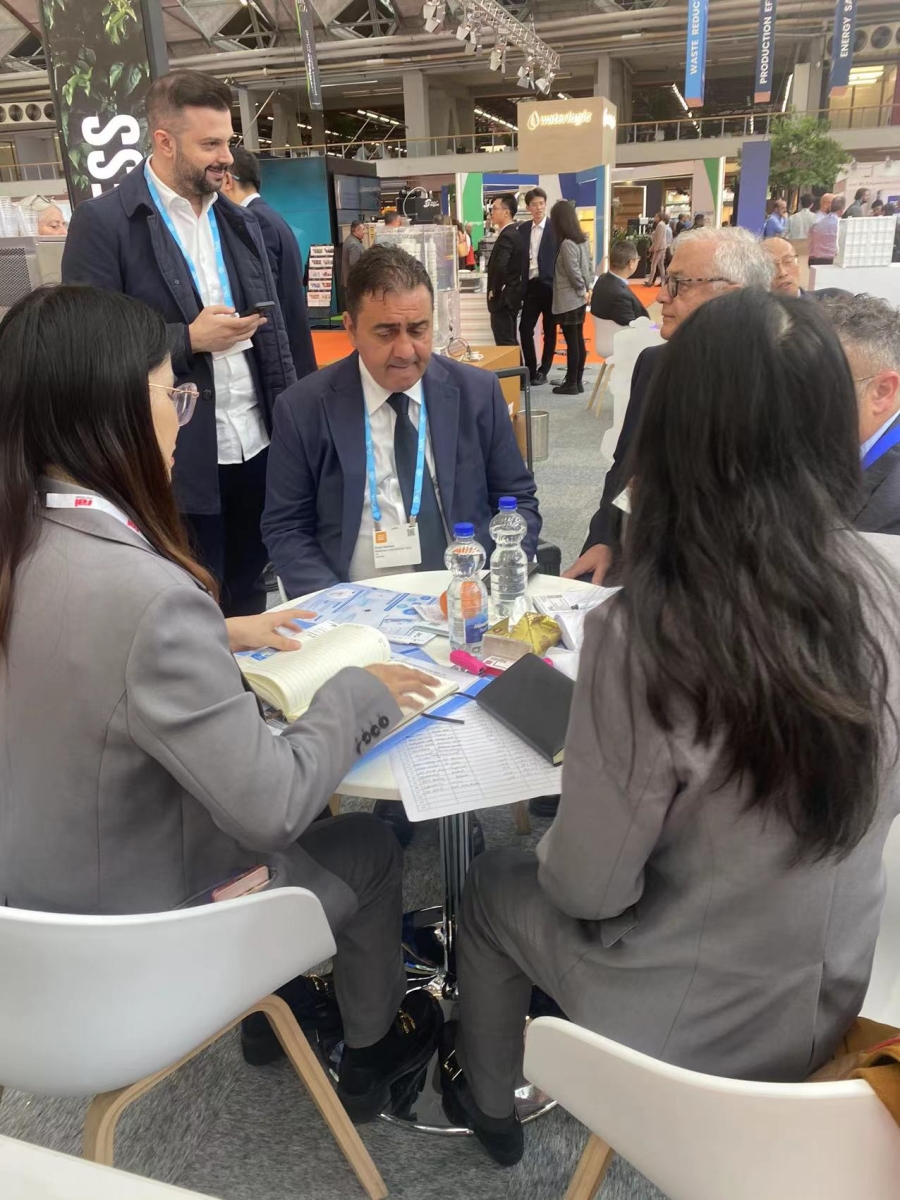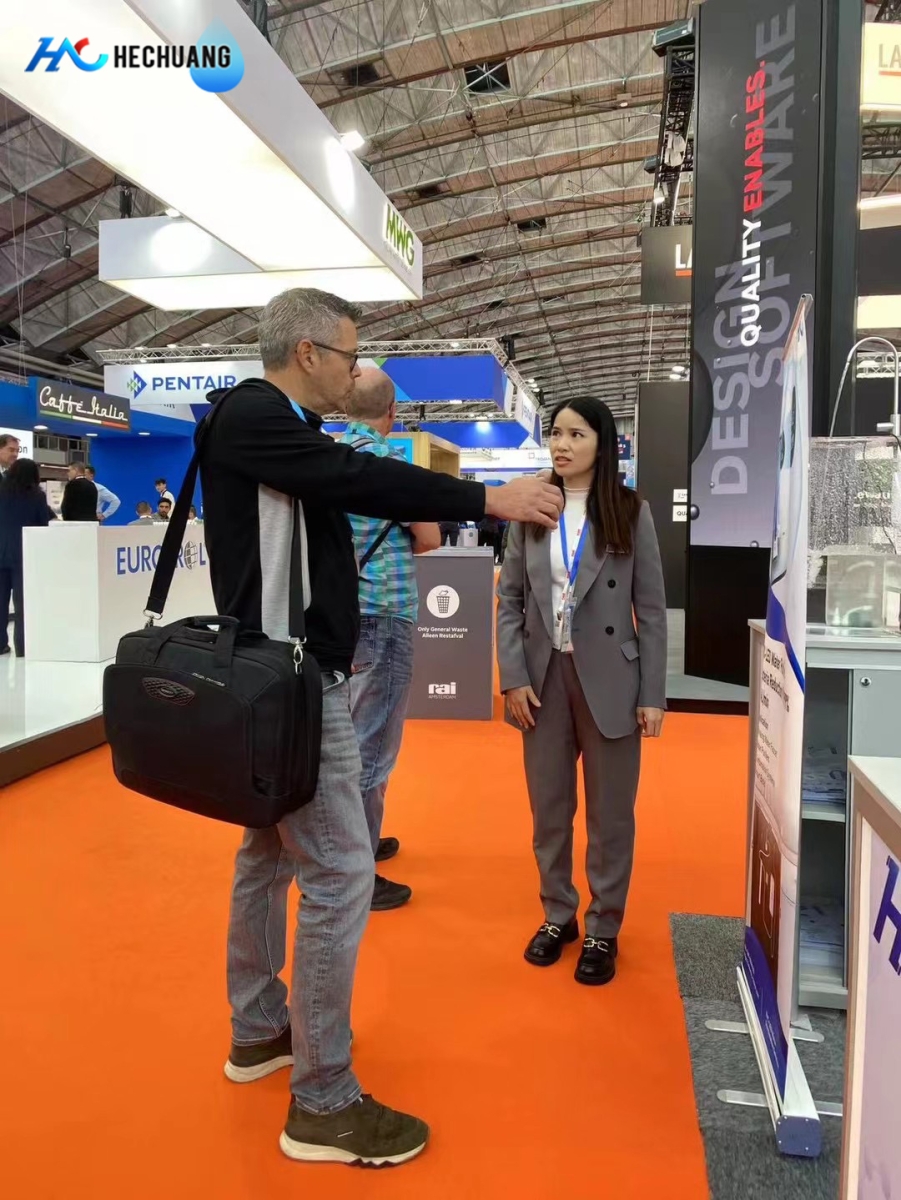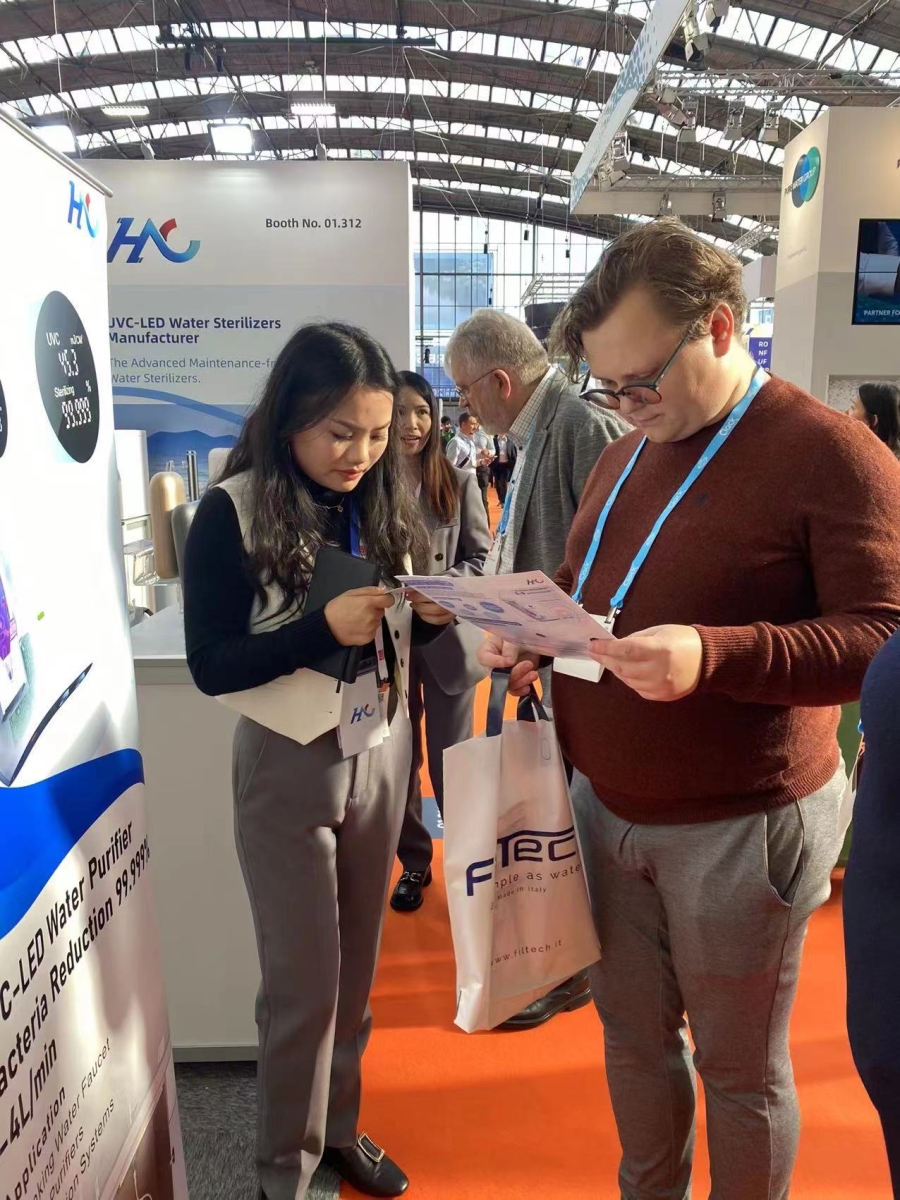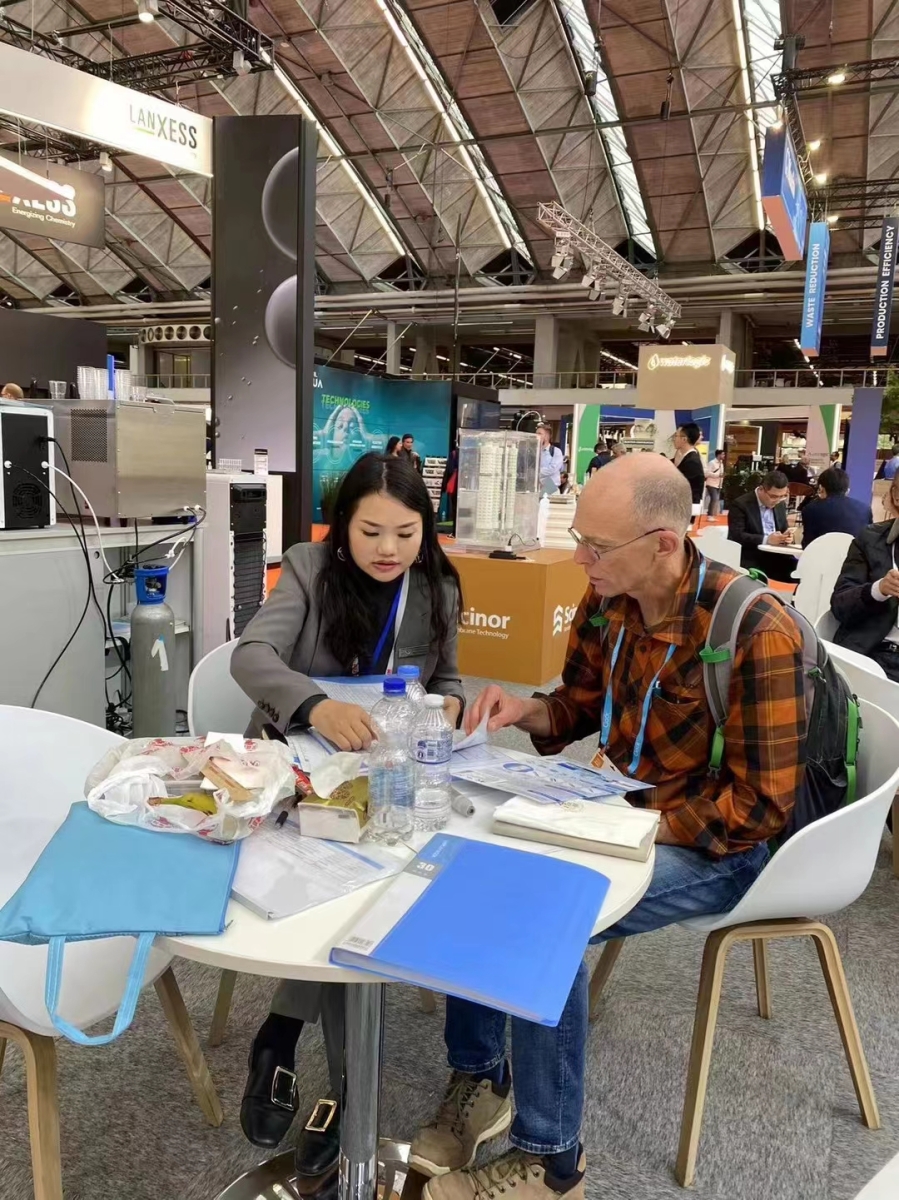 At HC Hitech, we are committed to providing our clients with the highest quality water disinfection solutions, and our participation in the exhibition underscores our dedication to this goal. We believe that exhibitions like this are a crucial opportunity for us to connect with customers and showcase our latest products.
If you missed us at the exhibition, we invite you to get in touch to learn more about our water disinfection solutions. Whether you need custom design or our branded product, we can help. So don't hesitate to reach out to us and let us show you what we can do.
In conclusion, we would like to thank everyone who visited us at the Aquatech Amsterdam 2023, we are always striving to stay ahead of the curve when it comes to the latest trends and innovations in water disinfection and we're excited about the opportunities that lie ahead.
For more information, inquiries or to book an interview please Contact:
Shenzhen Hechuang Hitech CO., LTD.  
info@hc-hitech.com
Toll Free +86-755 2850 4426
Shenzhen Hechuang Hitech CO., LTD. is a National High-tech Enterprise, which has won a number of invention patent technology awards. We focuses on the Research, Development, Production and Application of UVC-LED Technology. It adopts innovative technologies of revolutionary optics and fluid science, which can kill bacteria and viruses in 0.2 seconds, with a killing rate of 99.9999%. Hechuang Hitech provides safer, more efficient and more humanized sterilization module design for Water Air and Surface Disinfection products.