In 1801, silver chloride was decomposed by a Polish pharmacist who "saw" ultraviolet light for the first time;
In 1877, the disinfection function of ultraviolet light was discovered for the first time;
1904 The first mercury lamp, blown in Germany;
In 1960, the molecular mechanism of UV disinfection was first confirmed T-T, thymine dimer;
In 1975, Norway started UV disinfection to replace chlorine disinfection ;
In 1998, Bolton proved the effectiveness of UV to destroy protozoa, and promoted the use of UV for drinking water disinfection;
In 2003, the U.S. Environmental Protection Agency issued a manual for UV disinfection;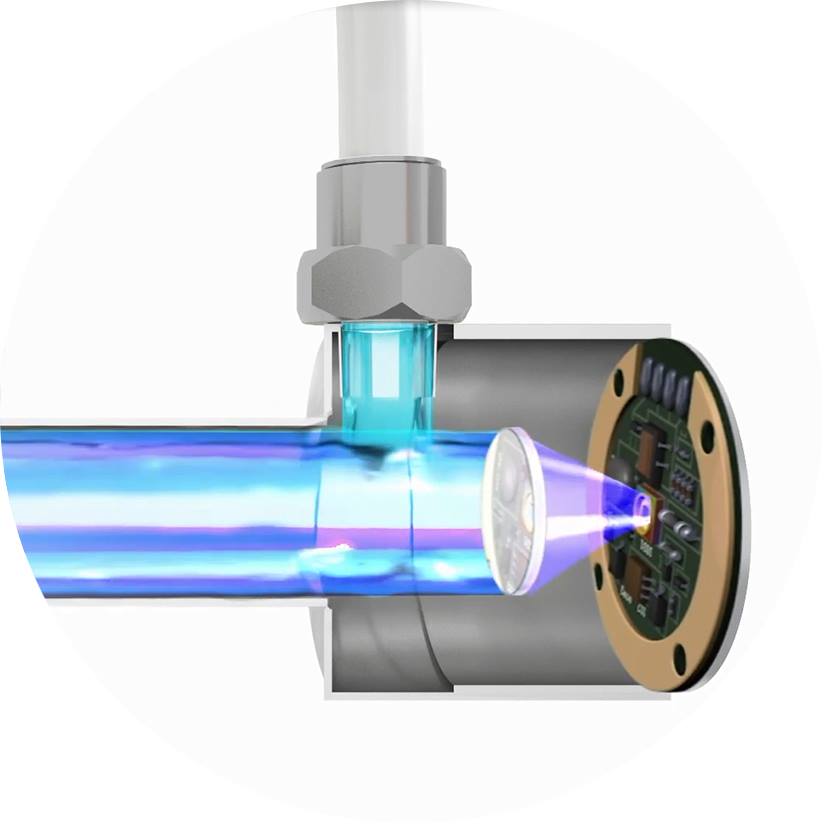 UV LED has gone through 24 years since its invention. With the help of semiconductor light-emitting technology, UV LED is non-toxic, environmentally friendly, compact, and has a longer life, lower energy consumption and higher reliability than mercury lamps. The most important thing is that under the promotion of international conventions, traditional mercury lamps have gradually withdrawn from the stage of history, and the above-mentioned technical advantages of UV LEDs are gradually replacing mercury lamps in different application scenarios.
Shenzhen Hechuang Technology Co., Ltd. is committed to the research and development and innovation of UVC-LED sterilization modules. The industry we are engaged in is in line with the "14th Five-Year Plan for National Economic and Social Development and Article 5 of the nine major goals of the 2035 Vision and Goals Outline (Draft): Widely form green production and lifestyles, stabilize and moderate carbon emissions after peaking, fundamentally improve the ecological environment, and basically achieve goal of building a beautiful China.
For more information, inquiries or to book an interview please Contact:
Shenzhen Hechuang Hitech CO., LTD.  
info@hc-hitech.com
Toll Free +86-755 2850 4426
Shenzhen Hechuang Hitech CO., LTD. is a National High-tech Enterprise, which has won a number of invention patent technology awards. We focuses on the Research, Development, Production and Application of UVC-LED Technology. It adopts innovative technologies of revolutionary optics and fluid science, which can kill bacteria and viruses in 0.2 seconds, with a killing rate of 99.9999%. Hechuang Hitech provides safer, more efficient and more humanized sterilization module design for Air, Water and Surface Disinfection products.
For more information visit www.hc-hitech.com